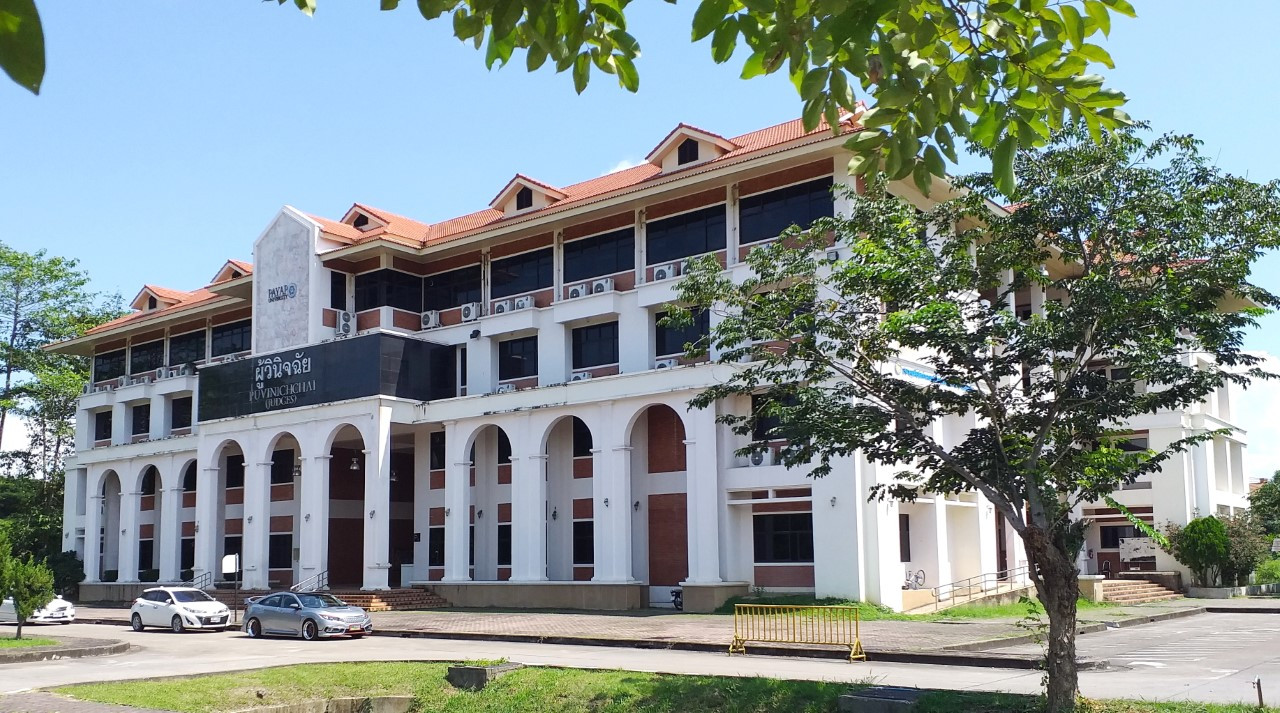 Partnerships
On October 7, 2019 Payap University will enter a new phase of its partnership with the Church of Christ in Thailand (CCT). On that date, a memorandum of understanding will clarify the way in which the university and the educational enterprises of the Church of Christ in Thailand Foundation will renovate and develop several of Payap's buildings after more than a decade since they were constructed.
"Payap University does not have the financial resources to do the renovation,"Dr. AmnuayTapingkae, Interim President, explained. The renovation will include not only important maintenance but changes to bring these facilities up to higher standard for modern use for education, workshops, conferences, and assemblies for Payap and our partners.
Partnerships are one of the ways that Payap University will reposition itself to move into the second quarter of the 21st Century. Our oldest partnership, of course, is with the Church of Christ in Thailand Foundation which obtained permission from the Ministry of Education to establish Payap as the first private institution of higher education in Chiang Mai. Payap then became the first private university in the country in 1984. The CCT Foundation is our partner in educational ministry but is also our "landlord" as owner of the university properties. "Think of it this way: the CCT Foundation owns the university, but the Board of Trustees of Payap University supervises the educational mission with oversight by the "Office of the Higher Education Commission of the Ministry of Higher Education."
During our nearly half a century as an institution of higher education Payap has had valuable partnerships, some for particular undertakings and some for sustained endeavors. In the first category our partnership with the US "American Schools and Hospitals Abroad" program has been outstanding. ASHA has provided key funding for our Mae Kao Campus development. In the second category our most enduring partnership has been with the United Board for Christian Higher Education in Asia (which was our "sponsor" in making ASHA applications).
Payap University's most intimate partnership is with McCormick Hospital, whose school of nursing became one of the founding faculties of Payap University as we were coming into being. At the same time, the Thailand Theological Seminary became another institution that was integrated into Payap College and donated its Department of Church Music to provide for a department of music that now has become Payap University's College of Music and Music Institute.
More recent partnerships have been with the Summer Institute of Linguistics to build an Institute on our campus and to provide staff for both bachelor's and master's degrees in linguistics. Just one day after the MOU signing with the CCT, Mokwon University will send a delegation from Korea, led by the bishop and former bishop of the Methodist Church in Korea, to renew a partnership that has been very helpful. Our partnership with the Christian Conference of Asia has resulted in the CCA renting office space and conducting programs at Payap, such as the "Ninth Global Energy Parliament" the CCA is hosting on November 5, 2019.
We have active partnerships with scores of educational, governmental, and non-governmental entities. In fact, our mission as an institution of higher education is indispensable without them. In the near future partnerships to provide joint-degrees with sister universities will be expanding.
In a manner of speaking, the renovation of facilities by the CCT is a metaphor for a much more extensive program of restoration of Payap University to prominence as a leading institution of higher education in the region. "We will be working with our partners to move our university forward," Dr. Amnuay explained.